Winter Whimsey
Bench Pillow

December 17
9am to Noon


Next year we will be doing a "Bench Pillow" each month. You will be able to use the same pillow form each month and just replace the cover with the new one. Piecing and applique techniques will be used. These would be great on your bed, couch, indoors or outdoors bench to add holiday cheer to your home. Come join the fun!!













---
Calendar Scrap Quilt
Beginning Piecing

Starting January 28th
9am to Noon

Join Marie for these 6 classes. Each month you will be given instruction on 2 blocks to complete in class. Finished size is 60 x 60 inches. This is a great quilt to use up your scraps! Check out the picture and more information here
---
Premier Ultra Design Class
January 22nd
1pm to 4pm

In this class we will learn to use the Premier Ultra Software. Each month we will cover a topic and stitch out our project. If you own Premier Ultra the class is free. There maybe a small charge for the kit to stitch out our projects. This will continue monthly on the 3rd Sunday of the month.


---
















Charmed Adventure
Begins January 20th
5:30pm to 8:00pm

This is a 10 month, Embroidery BOM program. We will meet on the 3rd Friday evening of the month. The above pictures are the front and back view of the quilt we will be making. This is a Hoopsister design. Pictures and more info here.


---
UFO Sew Night
Third Saturday
1:00pm to 9:00pm

Have a project you want to work on. Join us at the store, we have long tables, extra large iron boards and room to spread out plus help if you need it. Tables are limited and you will need to preregister for the class.


---
Edge to Edge Quilting with your Embroidery Machine
January 14th
9am to 3pm

Shari will show you how to use the Amelie Scott Designs to quilt your own quilts with an edge to edge design. More info here.


---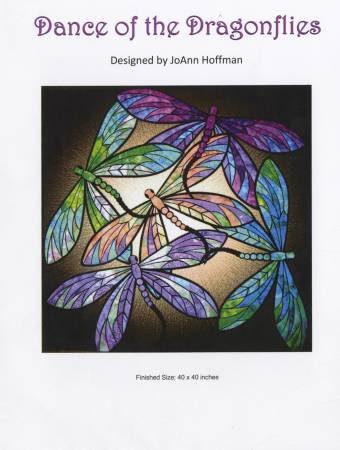 Dance of the Dragonflies
February 4th
9am to 3pm

We will be using the Raw Edge Applique method for this stain glass looking design. Hoffman kits are available including precut and fused Hoffman Batiks and the Super Nova background panel. More info here.









---


When Summer Ends
Paper Piecing Retreat
March 3rd, 4th & 5th

Join Shari for this 3 day retreat and lets see how close to finishing this we can all get. For all the information go here






---
Classes need to be paid for at the time of registration.



Quilter's Yard
722 N. Washington St.
Junction City, KS 66441
785-307-0774